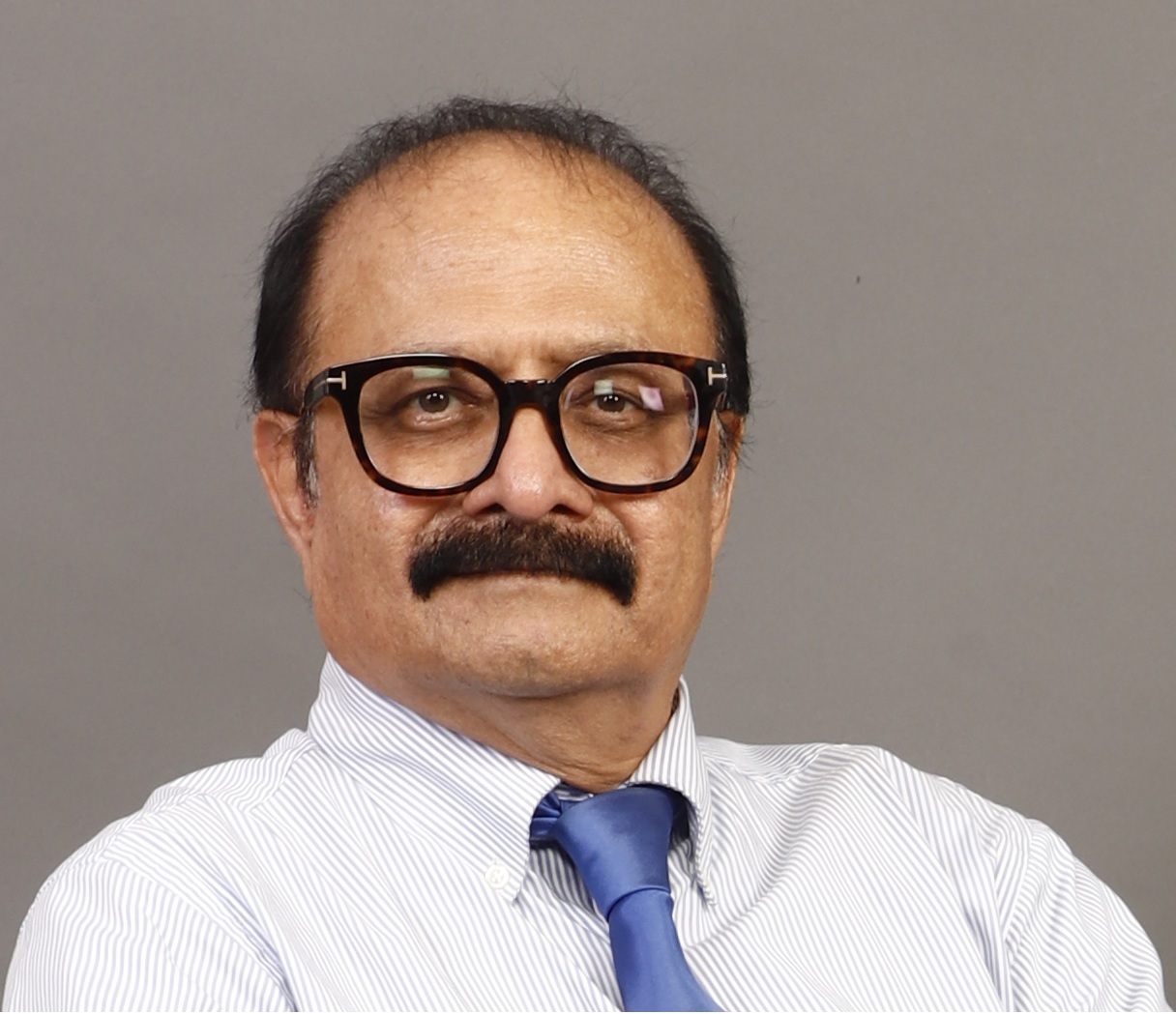 Dear Stakeholders and Partners, Looking back at the year gone by ending March 2019, certain developments, like macro environment, global concerns on various economies, and market-forces affecting our patent licensees etc., have greatly influenced almost every businesses. Your company was no exception. These are not in everyone's control. Your company has seen slow down since last year in patent royalties income, while the management continues to put in the extensive efforts for Patent monetization.
Last year I had said and I firmly believe this as a signal for us to tighten our belts, start looking more seriously into our entire patent portfolio, work even harder into initiating "Make in India" projects, taking benefit of our Honorable Prime Minister's initiatives.
While on this, I am proud to report that, On April, 26th, this year, we have been awarded the "Winner of National Intellectual Property (IP) Award for the year 2019 in the category "Top Indian Private Company (MSME) for Patents and Commercialization" I am sure you all wish to congratulate our entire IP Team, this has further energized our team to work intensely for wider IP commercialization process. We inaugurated our PIC (Patent Incubation Centre) & RND Centre in Mumbai. The sole purpose is to make therein prototype products for our patents and their end uses.
Your company intends interalia to focus on Patent Division more aggressively and fortify our patent division so as to get revenues from out-licensing, compensations from infringements, our own product patents.
Further, you will be happy to know that our 100% subsidiary, Avery Pharmaceuticals Pvt. Ltd, currently focussing primarily on manufacturing of pharma products based on Arrow's actives embedded water soluble films and related patents on edible films, will have it's Gujarat plant to go on stream this year. This unit has recently signed MOU with Govt. of Gujarat. Ayushman Bharat and other such schemes for augmenting it's business, going forward.
With this, we will continue to focus on suitably associating with newer, greener and Eco-friendly technologies innovated in different geographies globally for transformation of our future business.
This aspiration continues to ignite our creativity, motivates us, to deliver value for our shareholders in the long term perspective, towards this end, You will be happy to know that your company has continued to make meaningful investments in people, processes, Research & Development, Intellectual Property and Technology.
I would like to thank all our employees, Board of Directors, all the shareholders and well wishers for their unstinted support to the Company.
Thanking You, Shilpan Patel Chairman & Managing Director
2012-13
2013-14
2014-15
2015-16
2016-17
2017-18
2018-19
2019-20
2009-10
2010-11
2011-12
2012-13
2013-14
2014-15
2015-16
2016-17
2017-18
2018-19
2015-16
2016-17
2017-18
2018-19
2019-20
Audit Committee
Mr. Harish Mishra (Chairman)
Mr. Dinkarray D Trivedi
Mr. Haresh Mehta
Mr. Neil Patel
Mr. Dinesh Modi

Stakeholders Relationship Committee
Mr. Haresh Mehta (Chairman)
Mr. Dinesh Modi
Mr. Neil Patel

Nomination & Remuneration Committee
Mr. Harish Mishra (Chairman)
Mr. Haresh Mehta
Mr. Dinesh Modi

Corporate Social Responsibility (CSR) Committee
Mr. Harish Mishra
Mr. Haresh Mehta
Mr. Shilpan Patel


Details of Company Secretary & Compliance officer:
Ms. Poonam Bansal Tel: 022-40749000 Fax: 022-40749099 E-mail: poonam@arrowgreentech.com
For any assistance regarding share transfers, transmissions, change of address, non - receipt of dividend, dematerialization of shares or any other query relating to shares, please write to:
Arrow Green Tech Products Limited
Ms. Poonam Bansal - Company Secretary Solitaire Corporate Park, Bldg No 3, 7th Floor, Unit No 372 Guru Hargovindji Marg Chakala, Andheri (East) Mumbai 400 093 Tel: 022-40749000 Fax: 022-40749099 E-mail: poonam@arrowgreentech.com
Link Intime India Pvt. Ltd.
Unit: Arrow Greentech Limited
C 101, 247 Park, L B S Marg,
Vikhroli West, Mumbai 400 083
Tel No: +91 22 49186000
Fax: +91 22 49186060
E-mail: rnt.helpdesk@linkintme.co.in